April 14, 1865, was a date that will go down in history as an event that changed history in the United States. On that date, President Abraham Lincoln and his wife Mary attended a play "Our American Cousin" at the Ford's Theatre in Washington, D.C. What should have been a nice evening attending a performance, turned tragic? On that evening, a Confederate sympathizer and actor named John Wilkes Booth entered the President's box and fired a shot that proved to be fatal to the 16th President of the U.S.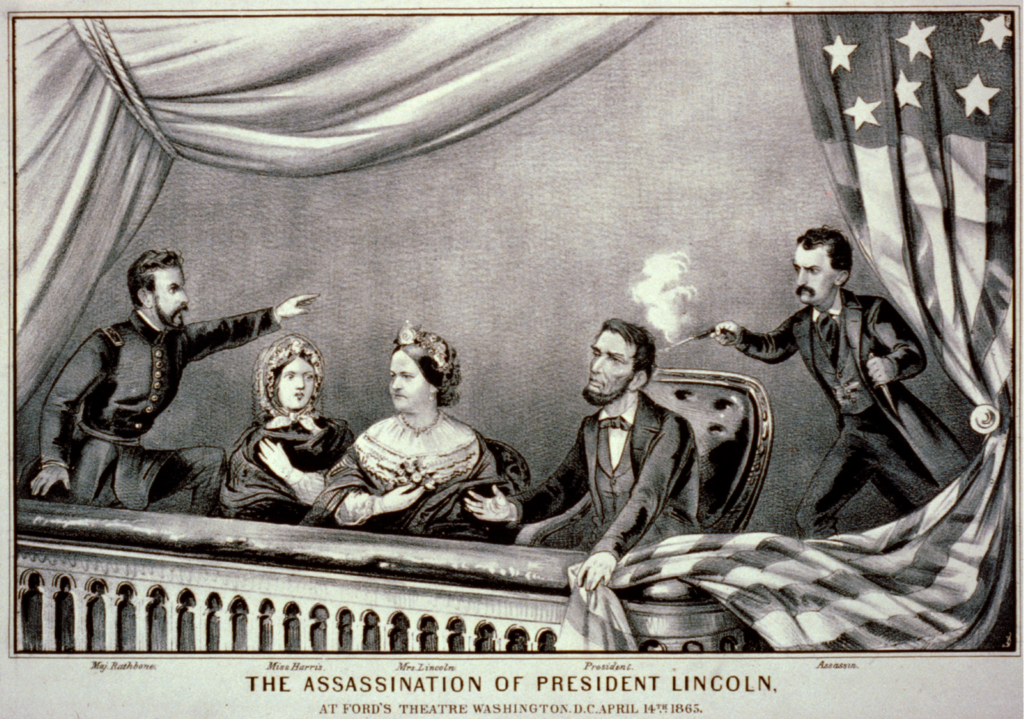 In 1861, John Ford rented the sites that would eventually become Ford's Theatre. The site was originally the First Baptist Church of Washington and under Ford, would become one of Washington's most popular entertainment establishments. It was at Ford's Theatre that residents of Washington could enjoy a break from the events of the day.
The death of President Abraham Lincoln was a sad event in the history of the United States coming off the end of the Civil War. However, it did provide a boost to the efforts to bring the country together during the period of reconstruction. In the years following the death of President Lincoln, the country began the healing process of the loss of Lincoln and the aftermath of the War Between the States. To learn more about the Theatre, Abraham Lincoln, John Wilkes Booth and the reconstruction period, we have gathered a number of useful sites. Please review this information to learn about these events that have changed the course of history.
Theater Decor & Accessories