Kid and Pet Friendly Upholstery Guide
Recommended Options for Pets and Kids
With so many brands offering hundreds of fabrics and leather choices, it can be a daunting task to find an upholstery option that can withstand the abuse our pets and kids place upon our furniture.
The best options will be those that offer durability, longevity, are easy to clean, maintain, and are scratch and scuff resistant.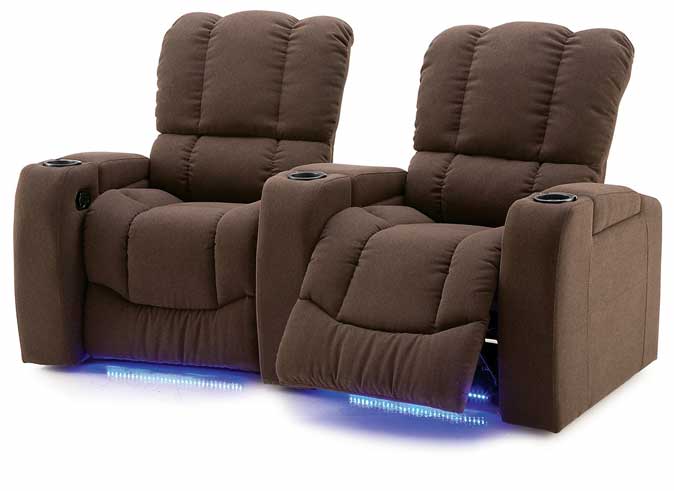 Microfiber
Durable, Easy to Clean And Affordable
Microfiber comes in an endless array of colors, textures, and styles, but they all share a common theme: they are made of 100% polyester. This means that it is one of the most durable synthetic fabrics available in the market today.
Microfiber is easy to maintain, extremely durable, and wears very well over time. You can easily wipe away stains, scuffs, won't trap hair, and will stand up to claws, paws, and jaws.
Top Grain Leather
Natural, supple, soft.
Leather has many different characteristics that can make it either good or bad for high traffic areas, kids and pets. Essentially there are two categories of leather, Protected Leathers and Non-Protected Leathers.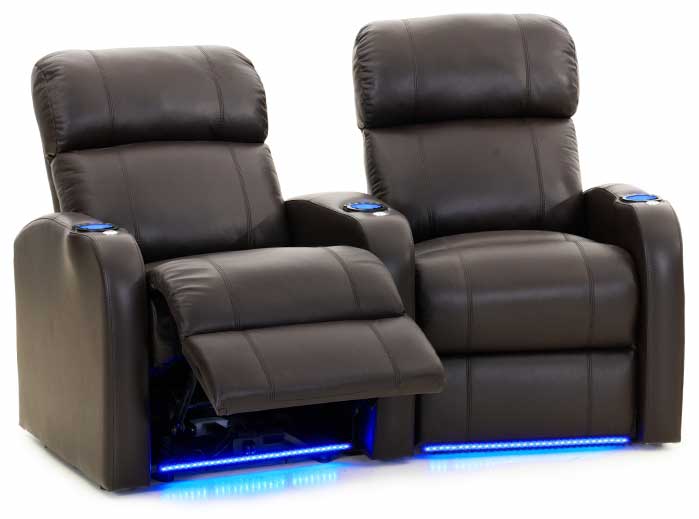 Protected Leathers
Because leather is a natural material, it gets processed by a tannery to smooth out any imperfections, scars, wrinkles and other markings. Tanneries can employ various techniques to produce a final product that is smooth, has color consistency, and does not show scratches or scuffs.
These leathers are excellent for everyday use and for families with pets and children. Dirt, spills and pet hair can be easily wiped away with a damp cloth. Scratches from paws, claws, and jaws can be easily buffed away.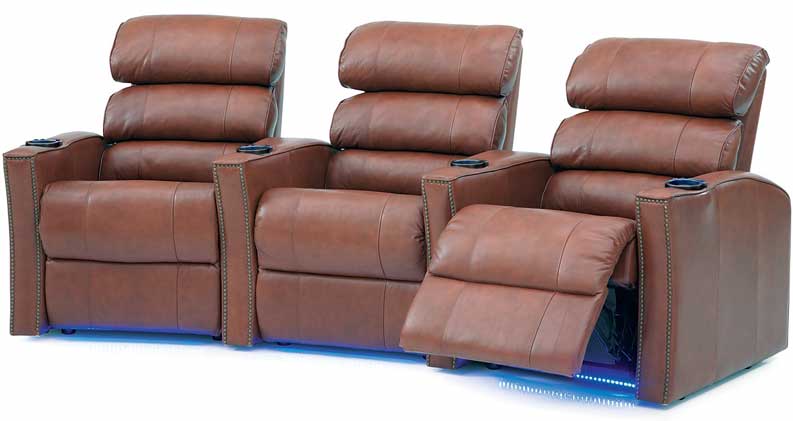 Non-Protected Leathers
These leathers are not meant for high traffic areas or for those rooms where there are kids and pets. These leathers are typically very soft and supple, but have been left in a more natural state without any protectants added by the tannery. As an example, these are the leathers that have a distressed appearance where it easily scuffs, or those leathers that can be easily scratched.
As a rule, most brands that offer stocked theater seats will be upholstered in protected leathers. Make sure to speak to a Sales Expert when ordering custom order leathers to ensure your choice meets your needs and whether it is kid and pet friendly.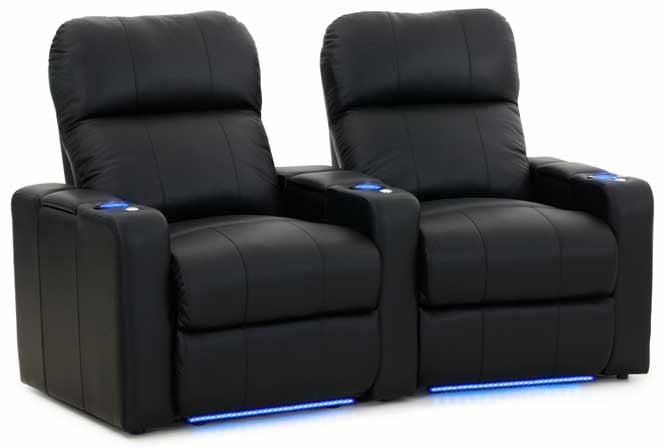 Bonded Leather
Enjoy the look and feel of leather at a great price point
Bonded leather has the appearance of leather, but is made of a combination of approximately 40% leather and 60% fabric content. It is designed to provide the look and feel of real leather, but at a fraction of the cost.
Bonded leather is perfect for everyday use and high traffic areas. It cleans extremely well with a damp cloth and pet hair is easily wiped away. It is extremely durable and withstands scratches and scuffs. An excellent choice for pet lovers and those with kids!