Trade and Business Program
Architects, Designers, Business Accounts, and Retailers are Welcome
If you are looking to source our products for your clients and customers, we can put together a personalized program to suit your needs based on your anticipated buying volume. We look forward to hearing from you.

Products
Our complete portfolio of products is available at discounted rates. We know budget is important and we'll do our best to get you what you need.

Logistics
Whether you need items delivered to a local dock, your customers home, or even shipped to another country, we've got you covered with a full comprehensive logistical solution.
Service
You'll be assigned a dedicated Support Executive who will be your full point of contact. You'll get great service and dedication.
Expert Design and Space Services
Our team of in house experts can assist with designs and space dimensions. We can help you maximize the amount of seats in your desired space, and cater to your design requirements.
From stocked product to complete customization, we'll ensure we satisfy your discriminating needs.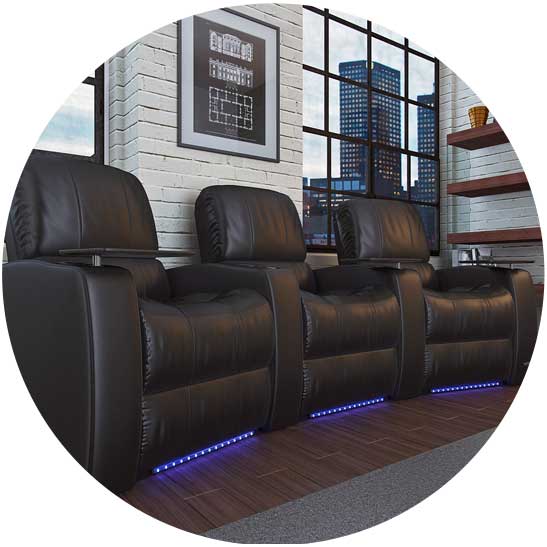 Discounted Volume Price Programs
Our discounts will vary depending on volume, and can literally accommodate any sized project. Whether you are outfitting a commercial movie theater, a custom screening room, or a private home theater, we can work any project size, big or small.
Trade & Business Application