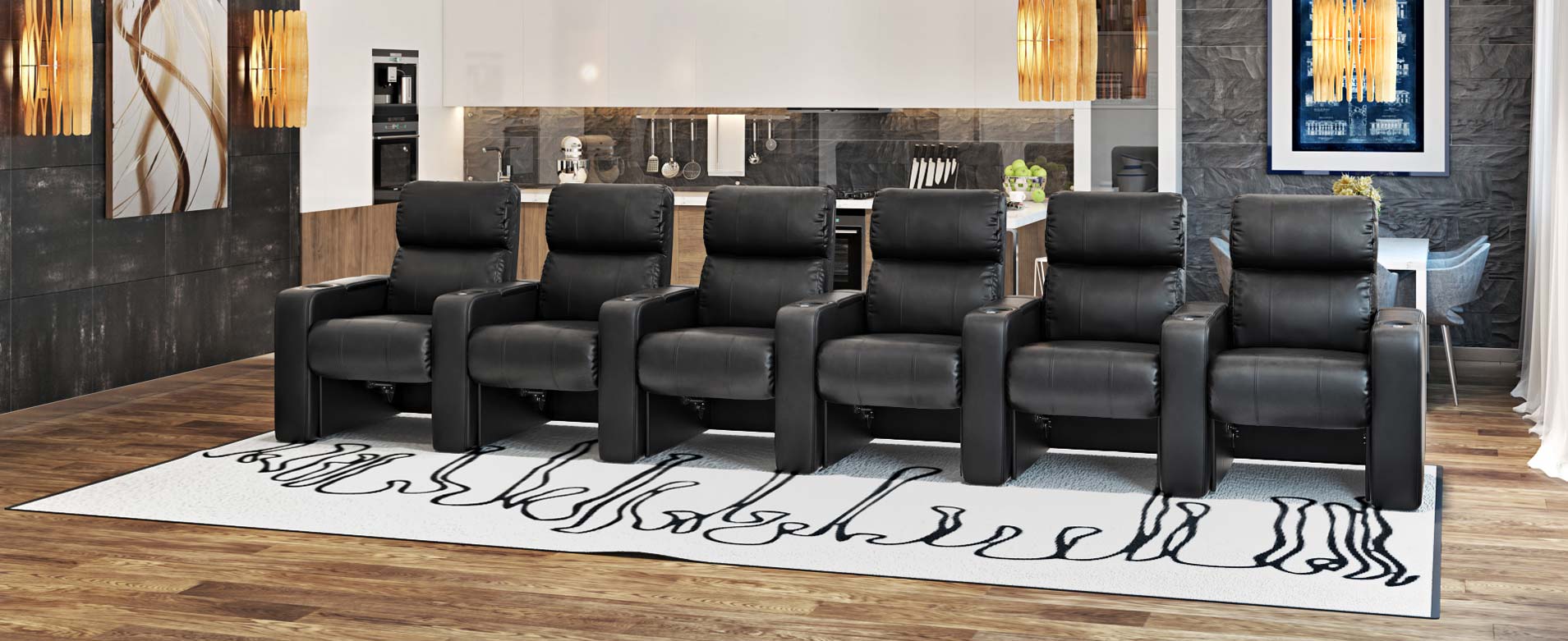 Maximizing the Number of Seats in Your Room
Whether you are looking for a straight row of 3 seats, 4 seats, or outfitting a completely dedicated home theater, our models are sold in an unlimited number of seats, layouts and configurations.
Most of our models are sold with either 2-arms, 1-arm, or are armless. The arms can then be either straight or shaped like a wedge, where the back of the arm is wider than the front, providing a subtle curved effect when multiple seats are placed together.
2 Arm
Right Arm
Left Arm
Armless
Left Arm + Right Wedge
Right Wedge

Below are examples of the many different ways the seats can be placed together to achieve your desired layout. We've stopped at rows of 6 seats, but most models can accommodate an endless amount of seats.
2 Straight
3 Straight
4 Straight
4 Straight w/ Loveseat
5 Straight
6 Straight
2 Straight Love
3 Straight Sofa
4 Straight Dual Love
5 Straight Dual Loveseat
6 Straight Triple Loveseat
6 Straight Dual Loveseat
2 Curved
3 Curved
4 Curved
4 Curved w/ Loveseat
5 Curved
6 Curved
3 Curved Left Love
4 Curved Dual Love
5 Curved Dual Loveseat
5 Curved Middle Sofa
6 Curved Tripple Loveseat
6 Curved Dual Loveseat
Need Help with a Layout?
Contact our Sales Experts for assistance in building your desired layout.
Get Help